SPLC Hires High-Powered Defamation Lawyer to Defend Tax-Exempt Status in RICO Lawsuit
In a
PJ Media
report
On Thursday evening, Baltimore attorney Glen Keith Allen, who is suing the Southern Poverty Law Center (SPLC) for racketeering, wire fraud, defamation, and other claims, told PJ Media that the SPLC has hired a high-powered attorney to defend them in the case. Among other things, Allen's suit demands a court judgment against the SPLC's 501c3 tax-exempt status, which could seriously cripple the organization.
"The SPLC Defendants have engaged Chad Bowman of Ballard Spahr, a large and well-regarded D.C. law firm, as their counsel," Allen told PJ Media in an email statement. He also said that he has formally "served" the SPLC, Heidi Beirich, and Mark Potok and that they have acknowledged and received the service. In other words, it's on.
Ballard Spahr is a Philadelphia-based law firm with more than 650 lawyers nationwide. It was founded in 1885 and is highly respected in the legal field.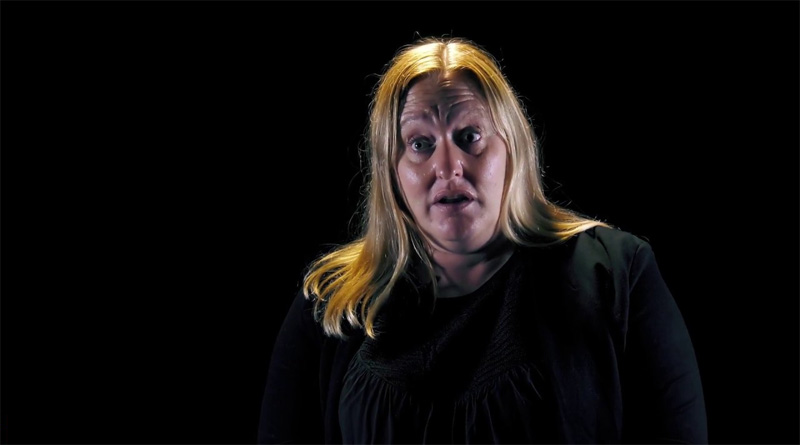 Chad R. Bowman is a Washington, D.C. counselor and litigator who focuses on working with new media and legacy media organizations, as well as other nonprofit and for-profits engaged in speech and public advocacy. Before joining Ballard Spahr, Bowman worked as a reporter at The Bureau of National Affairs, Inc. (BNA). He has represented media clients in cases involving defamation, privacy, copyright, subpoena, access, Freedom of Information Act (FOIA), and other First Amendment issues.
Bowman defended the Associated Press against a libel claim from Russian oligarch Oleg Deripaska, defended Gawker against a defamation claim from former Major League Baseball pitcher Mitch "Wild Thing" Williams, defended The New Yorker against a defamation claim from Canadian art authenticator Paul Biro, and defended CBS Interactive against a defamation claim from Hall of Fame basketball player Scottie Pippen.
The SPLC's decision to hire an attorney with such a high profile, rather than looking to their own internal counsel, suggests a real fear that Allen's lawsuit has teeth and may prevail.
For his part, Allen told PJ Media he "filed a pro hac vice motion for the admission of Frederick C. Kelly, a New York lawyer," to serve as co-counsel.
The lawyer is expecting the SPLC to file a motion to dismiss.
Lawsuit Claims SPLC Abetted Theft, Spread Lies to Destroy Lawyer for 'Thought Crime'
As for the process moving forward, Allen sent PJ Media this rough timeline of the stages of a lawsuit:
complaint filed
complaint served on defendants
initial disclosures and scheduling order
negotiation of a confidentiality agreement
defendants' motion to dismiss, i.e., argument that complaint on its face fails to state a viable claim
if complaint survives a motion to dismiss, discovery, e.g., document exchange, interrogatories, depositions, and subpoenas to third parties
defendants' motion for summary judgment based on what discovery revealed, i.e., argument that no reasonable fact finder could find for the plaintiff based on the evidence brought out in the discovery phase
if the plaintiff survives the motion for summary judgment, on to trial
trial
post-trial motions by the losing party
appeal to the federal circuit court of appeals (the Fourth Circuit in my case) by the losing party
possible petition for review (writ of certiorari) by the U.S. Supreme Court — discretionary (Supreme Court accepts only a small fraction of certiorari petitions)
Glen Keith Allen's lawsuit (which can be found on his website) brings no fewer than 9 counts against the SPLC, mostly involving an article that branded the Baltimore lawyer as a "Neo-Nazi lawyer." The article referenced documents that were allegedly stolen from the white nationalist group the National Alliance (NA) and for which the SPLC allegedly paid.
According to the lawsuit, the SPLC's receipt of stolen documents and the payment for them violated not only the law but also the canons of legal ethics in Alabama, where both Beirich and Potok are registered as lawyers. The SPLC is a 501c3 public interest law firm, so its involvement in this activity disqualifies its tax-exempt status.
The SPLC should also lose its tax-exempt status for mail and wire fraud, false statements on its tax forms, and campaigns of destruction and defamation against its perceived enemies, the lawsuit claims.
Allen notes that the SPLC and its Intelligence Project publish "hate maps" and "hate groups," artificially inflating the tallies by listing multiple chapters of an organization as separate "hate groups" and by using a malleable definition of "hate group" in order to "completely destroy these groups."
The SPLC defines "hate group" expansively, listing mainstream conservative and Christian groups like Alliance Defending Freedom (ADF) and the Family Research Council (FRC) along with the Ku Klux Klan. Yet it constantly emphasizes the link between "hate groups" and violence. On the top of its 2016 "hate map," it states, "Hate and antigovernment extremist groups continue to operate at alarming levels in the U.S. — fomenting racist violence, seeking to poison our democracy, and, in some instances, plotting domestic terrorist attacks."
"It is, accordingly, false — and outrageous — for the SPLC to smear as 'hate groups' conservative Christian groups that on no fair and objective interpretation could so properly be stigmatized," Allen writes in the lawsuit.
Immigration Group Files RICO Lawsuit, Wire Fraud Claims Against SPLC
He references falsely attacked groups like the Ruth Institute, D. James Kennedy Ministries, and Maajid Nawaz. The SPLC paid $3.375 million to settle a defamation lawsuit involving Nawaz, a Muslim reformer the SPLC branded an "anti-Islamic extremist." This settlement encouraged about 60 organizations to consider separate defamation lawsuits.
Allen also argues that the SPLC violated the IRS's requirement that 501c3 tax-exempt organizations refrain from participating in "any political campaign on behalf of or in opposition to any candidate for public office." Between October 2015 and November 2016, the smear group slammed Republican (and only Republican) candidates for president. Yet in its 2017 Form 990, the SPLC claimed under penalties of perjury that it did not engage in political campaign activities.
For these and other reasons, the SPLC should lose its tax-exempt status, the suit claims. Allen's suit also demands $1.5 million from the group under the Racketeer Influenced and Corrupt Organizations (RICO) Act. The SPLC and its Intelligence Project allegedly collaborated to engage in illegal activity affecting interstate commerce and damaging Allen specifically.
Allen also claims that the SPLC, Beirich, and Potok caused intentional harm to his career and profited from his loss, defamed him, and aided and abetted Dilloway's breach of contract. In yet another count against the defendants, the lawsuit claims the SPLC negligently trained and supervised Beirich and Potok. In addition to the compensatory damages of $1.5 million, the suit demands punitive damages of $5 million.
While defamation cases are notoriously hard to win, the SPLC is uniquely vulnerable to them, thanks to public statements revealing the group's motive in smearing mainstream organizations as "hate groups" — to "completely destroy them."
Even Google may be vulnerable to such lawsuits due to its work with the SPLC. The far-Left group has consistently demanded that tech companies blacklist organizations on its list of "hate groups," and many have complied. Amazon, for instance, removed D. James Kennedy Ministries and ADF from its charity platform, Amazon Smile.
The far-Left smear group is almost certain to ask the court to dismiss Allen's lawsuit, but its decision to hire Chad Bowman is revealing. The SPLC knows its tax-exempt status is in trouble.
Follow the author of this article on Twitter at @Tyler2ONeil.
Google May Face RICO, Defamation Lawsuits Due to SPLC Partnership, Lawyers Say