Seattle Man with 4 Percent African Ancestry Sues After Being Denied Minority Business Designation
A Seattle businessman is suing after his application to have his Washington state insurance company certified as a "disadvantaged business enterprise" was denied.
Ralph Taylor is white. However, his lawsuit argues that an at-home DNA kit proving his 4 percent sub-Saharan African ancestry is enough to qualify him for the special designation, according to The Seattle Times.
The DBE program, launched by the U.S. Department of Transportation in 1980, was created to help minority- and women-owned businesses win government contracts in the transportation industry. To prove his "minority" status, Taylor in 2014 submitted his test results showing he had 90 percent European ancestry and 6 percent indigenous American ancestry, in addition to his "Blackness."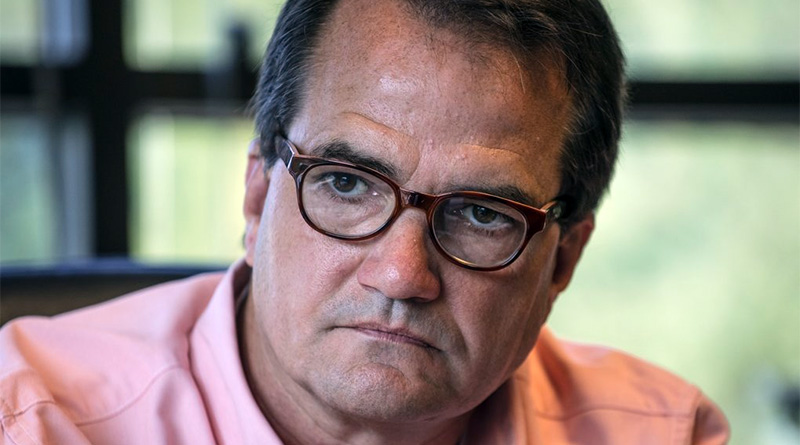 Because there were no program criteria defining ethnic or racial minorities, the Washington Office of Minority and Women's Business Enterprises (OMWBE) initially approved Taylor's application. The agency later reneged, however, and decided he was Caucasian under the program's standards.
Taylor, who has identified as multiracial since taking the test in 2010, was crushed by the decision.
"If I wanted to game the system I would have changed my birth certificate," he told The Seattle Times. "There's no objective criteria and they're picking the winners and losers."
Taylor's complaint is now raising questions about how the government determines who is or isn't a racial minority.
As part of the state's application process, a business owner must submit a photo, typically a driver's license or a government ID, the newspaper reported. Folks who aren't "visibly identifiable," however, must submit additional information, like a birth certificate and/or tribal enrollment papers. Taylor did just that, submitting a copy of his driver's license and his "AncestrybyDNA" results provided by Genelex of Seattle.
After being denied because he wasn't "visibly identifiable," the businessman applied to the OMWBE yet again, but had to provide more information when the agency questioned him.
According to The Seattle Times report, "Taylor further claimed through his attorney he was black because of the so-called 'one-drop rule,' " and added that he's a subscriber to Ebony magazine, as well as a member of the local NAACP.
OMWBE still wasn't buying it, however, especially since Taylor was unable to directly document any of his nonwhite ancestors. Moreover, the office had its doubts about the validity of the DNA test.
"It is nonsensical for Mr. Taylor to claim that he has encountered social and economic disadvantage due to a heritage he was not aware of until the DNA test conducted in 2010," said an agency employee who had previously certified Taylor as a minority.
Internally, the office compared Taylor to another man who'd applied for federal and state minority status and was granted it after providing a tribal membership card and test results showing he had 0.39 percent Native American ancestry.
"Ralph Taylor had more than ten times higher blood percentage," an OMWBE employee wrote in an email included in Taylor's suit. "This seems dangerously close to preferential treatment to one group to the disadvantage of members of all other groups that do not issue membership cards."
Taylor filed a federal complaint against the agency, but it was dismissed last year after a judge argued the intent of the program was to address racism within the transportation industry and said Taylor's reliance on his DNA test "without regard to his appearance, is misplaced," The Seattle Times reported.
"It's one tool to level the playing field for minorities and women," said Gigi Zenk, former communications director for OMWBE. "It's not a handout."
Taylor's attorney has since appealed the case to the 9th U.S. Circuit Court of Appeals. Arguments are expected to be heard later this year or early next year.