The FBI and Jewish Organizations Invent Anti-White Coronavirus Conspiracy Theory
by Eric Striker / National Justice
"While China blames the US government for the coronavirus, Jewish organizations and the FBI are busy seeding paranoid hoaxes against their national enemy: politically active white men in America.
According to an FBI report cited by World Jewish Congress head Ronald Lauder, bands of "white nationalists" and "neo-Nazis" are currently roaming the streets of New York City purposely infecting Jewish people, minorities and police officers in a secret plot to spread the modern plague.
Lauder's outlandish claim dovetails with the leak of a Department of Homeland Security report uploaded by Sharon Weinberger claiming that jokes and memes about coronavirus they have found on 4Chan constitute a credible "bioweapon threat" against Jewish people. The document asserts that white nationalists are planning to spray Jews with their infected saliva and spend time in public with minorities.
There is no evidence that this is happening or ever has happened. It is baseless blood libel against white people intended to hide the failures of these demagogues in the midst of a crisis. The hate crimes against random Asians in the US so far appear to be committed largely by blacks.
Jewish people have been spreading coronavirus among themselves due to their poor hygiene, penchant for international travel, and refusal to follow prescriptions on social distancing. In New Jersey, Jews were arrested in two separate instances for hosting weddings in defiance of temporary laws against large social gatherings. One of the earliest reported contagion ground zeroes in America was a Shabbat dinner. Among the biggest hot spots are Kiryas Joel, New Rochelle, Williamsburg, and various other parts of the northeast with massive Jewish populations.
As for the "intelligence community," coronavirus is slated to go down as one of the biggest intelligence failures in American history. The Trump administration's colossal waste of federal resources on the politically motivated hoaxes of "anti-Semitism and "white supremacy" means that the state had better and more accurate information about the latest 4Chan gags than the highly contagious virus.
The number of infected people in New York City continues to surge as the president and his administration doubles down on downplaying the potential human cost. The death toll in Spain and Italy has already surpassed China. The only justification Jews and federal agents have to to try and blame an invisible conspiracy of white men, which the media will gladly run with."
*A manufactured laughable story and Defamation against the White American people:
This document was uploaded to Scribd by Sharon Weinberger. Surprisingly, Weinberger dropped any association to the story and the document. A flurry of reports hit the media circuit and appeared to be written by Jewish journalists.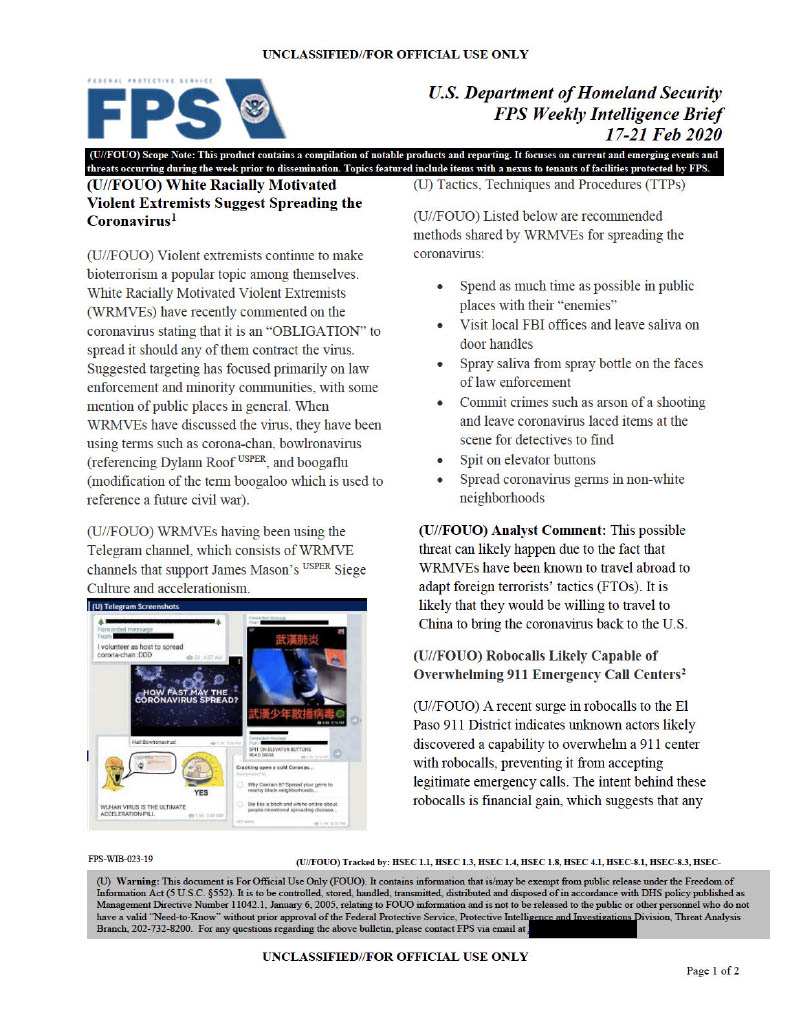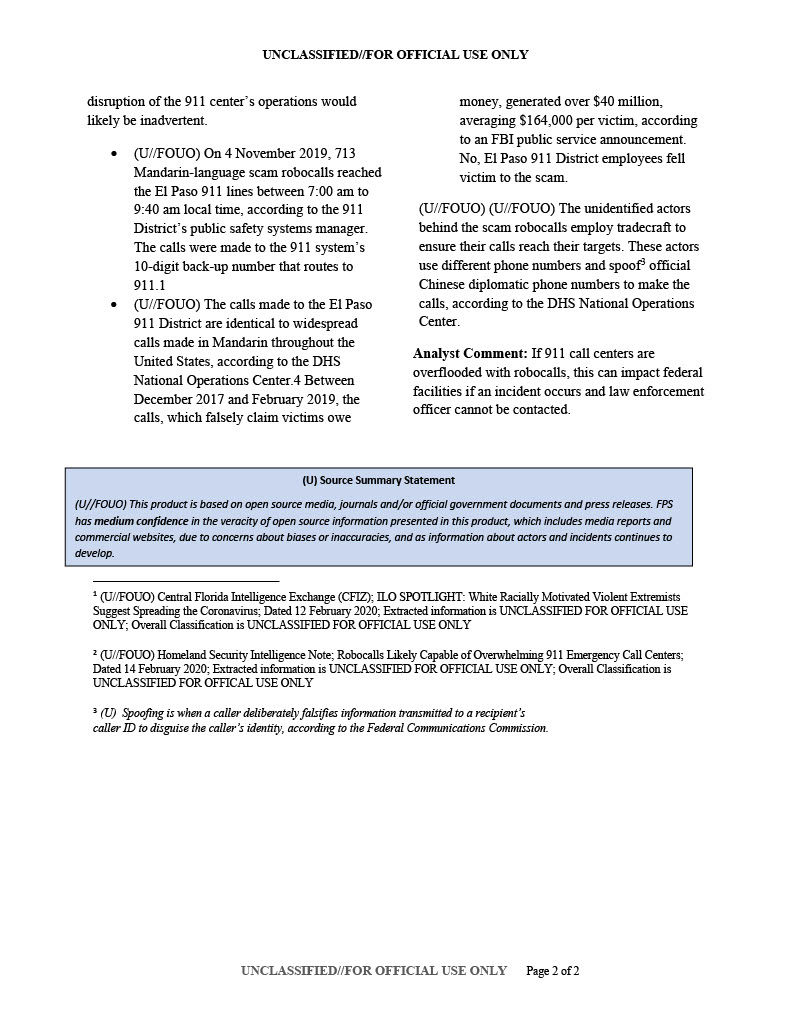 Source:
National Justice
National Vanguard
---