Now Baltimore Mayor Considers Removal Of Confederate Monuments
Legislation might have had the statue of Civil War-era Chief Justice Roger Brooke Taney at the Maryland State House destroyed, but proponents now say they'd be satisfied to see the memorial to the author of the Dred Scott decision removed.
Del. Jill Carter of Baltimore, whose original bill called for the state's Commission on Artistic Property to destroy the brooding statue, said she has agreed to a compromise that would pack the Frederick County jurist off to the Maryland State Archives.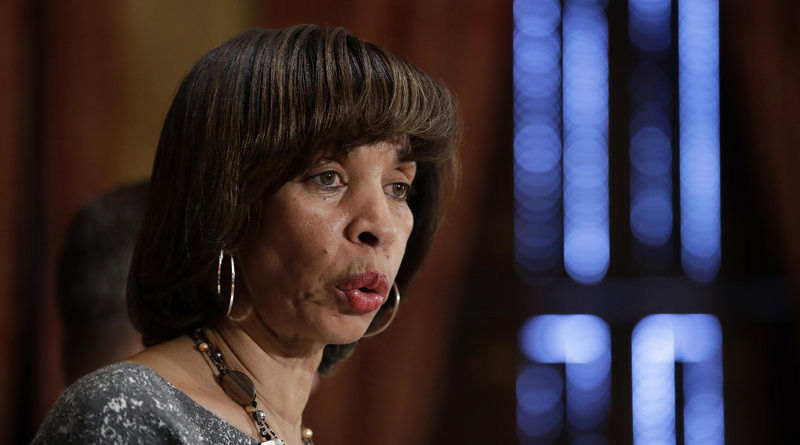 The bill, which has a Senate version introduced by Sen. Anthony Muse of Prince George's County, is scheduled for a hearing in a House of Delegates committee Wednesday.
Carter, like Muse an African-American Democrat, said the legislation reflects a growing interest in reviewing public images of "slavery, discrimination and dehumanization of black people."
"More and more people realize these symbols represent part of the past we should not celebrate," Carter said.
Taney was the author of the 1857 Supreme Court decision in Dred Scott vs. Sanford, which held that African Americans were not citizens and "had no rights which the white man was bound to respect."
Carolyn Billups, former president of the Maryland chapter of the United Daughters of the Confederacy, told the Sun, "I find it interesting that Baltimore city has that kind of money to move statues when there are problems with crime and schools. I would think that would be more of a priority.".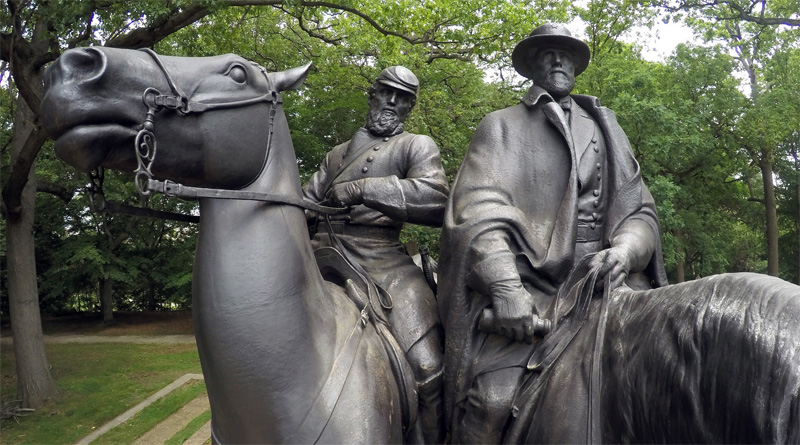 Alexander E. Hooke, a philosophy professor at Stevenson University, has described the statute of Lee and Jackson as a "stunning sculpture," and compared it to artwork "one might find in Paris or Vienna." He has argued that the monuments should remain as a "teachable moment" for passers-by.
He called the vote Thursday "very sad."
"What's next?" he asked. "Go to Mount Rushmore and put a blanket over Washington and Jefferson?"
Both early presidents owned slaves.
The Civil War, in which more than 700,000 people died, was fought largely over slavery. As war raged on, President Abraham Lincoln signed the Emancipation Proclamation, declaring "that all persons held as slaves" within the Confederacy "are, and henceforward shall be free."