Laughable ADL Report Meant To Alarm Readers And Smear White Americans
In a report released by the Anti-Defamation League, so-called "White supremacists" have committed at least 73 murders since the far-right rally on August 12 two summers ago in Charlottesville, Virginia. It states that 39 of the killings were "clearly motivated by hateful, racist ideology."
Compare this alleged statistic with the cities of Chicago or Baltimore:
Chicago
So far this year there have been 309 homicides. (More than half of Baltimore's 309 homicide victims in 2018 were shot in the head, according to the police department's annual homicide analysis released Wednesday.)
For the entire year of 2018 there were 573 homicides.
For the entire year of 2017 there were 675 homicides.
A total of 1557 homicides.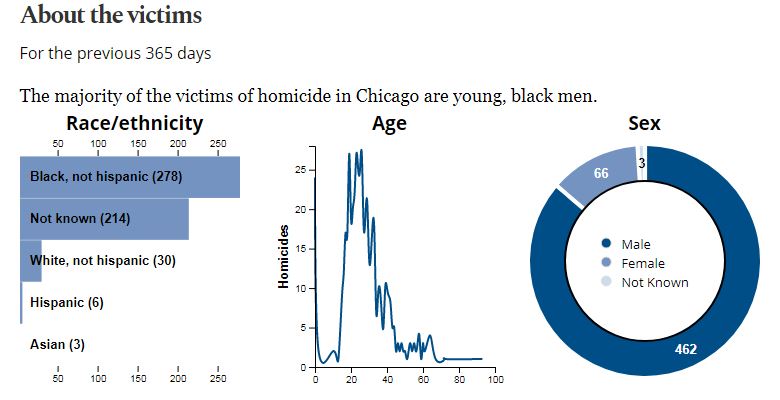 Baltimore
On Friday, Baltimore celebrated its latest planned "Ceasefire Weekend" as part of the citywide "Safe Streets" initiative. On Sunday, Charm City ended the weekend by registering the 200th homicide this year.
It is on a path to top 2018 death toll of 309.
For the entire year of 2017 there were 342 victims.
A total of 851 homicides.
There can be only one reason for focusing on the "White supremacists" in ADL's yellow journalism. The ADL is racist and Europhobic.
What else can it be?