By Hunter Wallace
Jesus Christ, I have spent the evening writing about Trump Cabinet picks, watching MSNBC and reading various articles on Alt-Lite drama, and I was completely unaware of the reaction to what has transpired in Chicago:
"FOX 32 NEWS – Chicago investigators are questioning four African-Americans after a Facebook Live video shows a group of people torturing a white mentally disabled man while someone yelled "F*** Trump!" and "F*** white people!"

Chicago police were made aware of the video Tuesday afternoon. A young African American woman streamed the video live on Facebook showing at least four people holding the young white man hostage.

"The video is reprehensible," said police spokesman Anthony Guglielmi.

"It's sickening. You know it makes you wonder what would make individuals treat somebody like that," Police Supt. Eddie Johnson added.

In the video, the victim is repeatedly kicked and hit, his scalp is cut, all while he is tied up with his mouth taped shut. …"
I tune out of Twitter for a few hours and was completely out of the loop.
4 Blacks in Custody After Special-needs White man Kidnapped and Tortured
Forced to drink from the toilet.
4 Blacks in Custody After Special-needs White man Kidnapped and Tortured
Chicago police say they have identified and arrested all four people involved in the video, but their names have not been released yet. Brittany Herring (bottom left) is the person who live streamed the first video.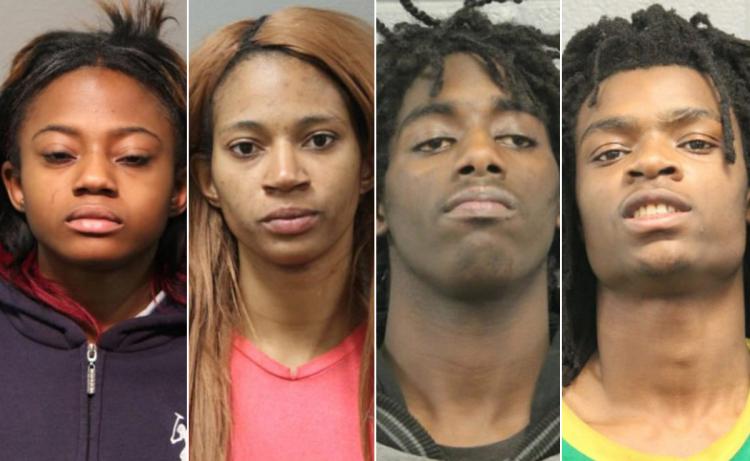 Former House speaker Newt Gingrich (R) posted in a pair of tweets Thursday that "anti-white racism has to be opposed as firmly as anti-Black racism" and that the attackers "must be punished severely enough to signal others this racist behavior is totally unacceptable."
"If this had been done to an African American by four whites, every liberal in the country would be outraged, and there'd be no question but that it's a hate crime," Gingrich said Thursday on Fox News.
This same week is the 10 year anniversary of the Wichita Massacre.