White Navy Veteran Beaten By Three Blacks After Kindly Asking Them To Stop Torturing A Turtle
By Hunter Wallace
Do you know what White people have to feel guilty about? Absolutely nothing at all.
It is stories like what happened to Gary Blough in Daytona Beach which remind you that we are a great race. We are a tenderhearted people. We even come to the rescue of defenseless animals:
"DAYTONA BEACH, Fla. – Three young men were arrested Tuesday after police said they beat up a Navy veteran who asked them to stop torturing a turtle, according to Daytona Beach police.

A woman was walking her toddler around a pond at Wedgewood Apartments and told police she saw three men torturing a turtle. She went home and told her husband, Gary Blough, they were "smashing up a turtle."

Blough went outside and said he saw a group of three men repeatedly abusing the animal, according to the police report.

"The one had it over his head and he was smashing it down on the sidewalk," Blough said. "I asked them to please leave it alone, just let it go to the lake."

One of the men, later identified at Johnnie Beveritt, 18, picked up the turtle and threw it down on the sidewalk; the two other men, Ryan Ponder, 23 and a 16-year-old boy, kicked the turtle toward the apartment building away from the pond, the witness told police.

Blough told police that the turtle was trying to crawl away but was seriously injured and unable to walk.

He told his wife to call the police after the suspects did not stop attacking the animal, according to the report. After that, two of the suspects struck Blough with their hands, fists and feet. …"
Johnnie Beveritt and Ryan Ponder told Gary Blough during the aggravated assault: "I don't give a f*** and I don't care if I go to jail." As a result of Blough's effort to rescue the turtle, they cracked his skull open, broke several bones in his face and gave him a concussion.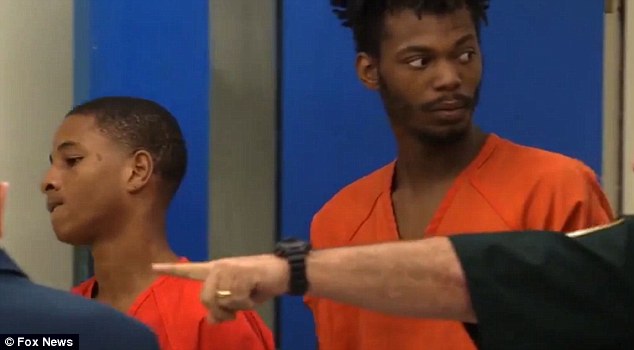 Here's the link to Gary Blough's GoFundMe page. He has extensive medical bills. If you want to make a contribution to his recovery, you can send him a donation.
Unfortunately, the turtle didn't survive the encounter. The police found it dead and "floating in the pond in a puddle of blood." It is a reminder that diversity is animal cruelty.
Note: The SPLC has condemned the CofCC for spreading a "false narrative of a victimized white majority under siege by allegedly violent people of color in the United States."