Robert Boyd Patterson, R.I.P.
On September 21st, Bob Patterson was reunited with his God, his wife of 68 years, and his beloved ancestors when he died peacefully in his sleep at age 95. The causes of State's Rights, Rule of Law and Race Realism lost a great champion and leader with his passing.
In 1954, Bob "Tut" Patterson founded the Citizens' Councils of America in response to the arbitrary and unconstitutional U.S. Supreme Court decision in Brown v. Board of Education. Bob Patterson recognized what a disaster this decision would be for public schools, particularly those in the South, even if the supposedly "learned" justices of the Supreme Court did not.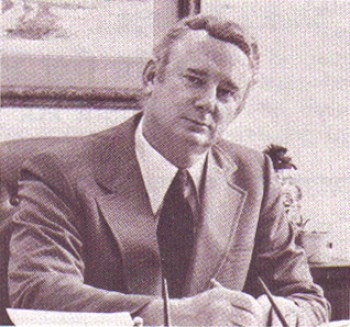 Bob Patterson was a born leader who was destined to do great things: His founding of the Citizens' Council was merely one of many.
He starred on the Mississippi State University Football Team, including its undefeated Orange Bowl Championship Team of 1940, and Southeastern Conference Championship team of 1941.
He Captained the team in 1942 and was selected an All Southeastern Conference End, and was invited to play in the Blue-Gray All-Star Game. He is enshrined in the Mississippi State Sports Hall of Fame.
During World War II, Bob served in the European Theater for 27 months with the 82nd Airborne Division, America's most highly decorated combat unit. He made 16 parachute "jumps," including one at the Normandy Invasion and another at the Battle of the Bulge. After the German surrender, he was appointed Provost Marshall of Berlin by General Gavin.
More: Robert Boyd Patterson Sr of Carrollton, Mississippi | 1921 – 2017 | Obituary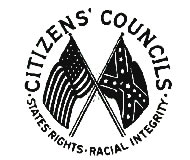 After mustering out of the Army as a 24 year-old Major, Bob Patterson returned to the Southland he loved: Like Washington and Cincinnatus before him, he returned to the farm country he loved and honored, and for which his noblest ancestors had fought and died.
Bob Patterson is survived by a daughter, two sons and numerous grandchildren and great-grandchildren: All doubtless gave him great happiness and pleasure, since it was for them that he fought so many pitched battles.