Five Lies About the Student 'Walkout' for Gun Control
Joel Pollak writes:
Thousands of students "walked out" of classrooms at schools across the country on Wednesday to protest for new gun control legislation in the wake of last month's mass shooting at Marjory Stonemason Douglas High School in Parkland, Florida.
The mainstream media are celebrating the "walkout" as an authentic expression of outrage that demands a response from political leaders. But it is not, and there are at least five lies they are telling you about it. (Mr. Weekes, the chief assistant public defender, said the lawyers were still trying to piece together the details of Mr. Nikolas Cruz's life. Mr. Cruz has a "significant" history of mental illness, according to Mr. Weekes, and is possibly autistic or has a learning disability.) The walkout was about "gun control" not addressing mental illness.
Lie #1: The "walkout" is being staged by students.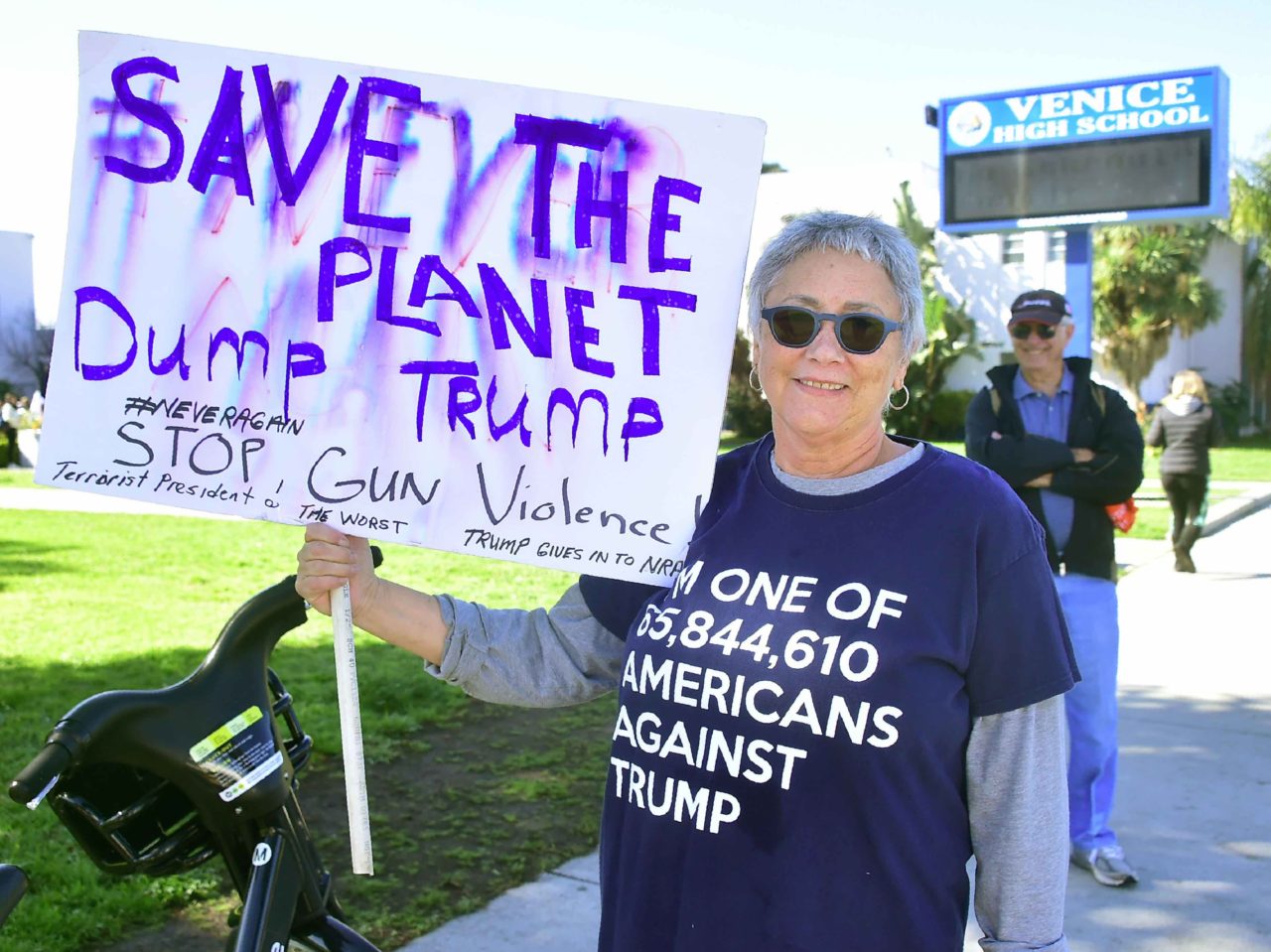 School walkout (Frederic J. Brown / AFP / Getty)
In most schools, especially elementary schools, the walkout is being organized by teachers, administrators, and liberal parents. Nationwide, the walkout is being coordinated by the Women's March, an anti-Trump organization that has a soft spot for radical antisemites like Louis Farrakhan. Big media companies, especially CNN, have been publicizing the protest.
Students are involved, but not in charge.
Lie #2: The "walkout" is voluntary.
Younger children cannot stay in classrooms by themselves, and they cannot opt out. Older children in some schools are reportedly allowed to stay behind, but many will be less likely to do so given pressure from adults and peers.
Somehow, the liberals who argue against prayer in public schools — even a generic "moment of silence" — because of fears of religious coercion are creating a coercive political environment.
Lie #3: The "walkout" is not about gun control.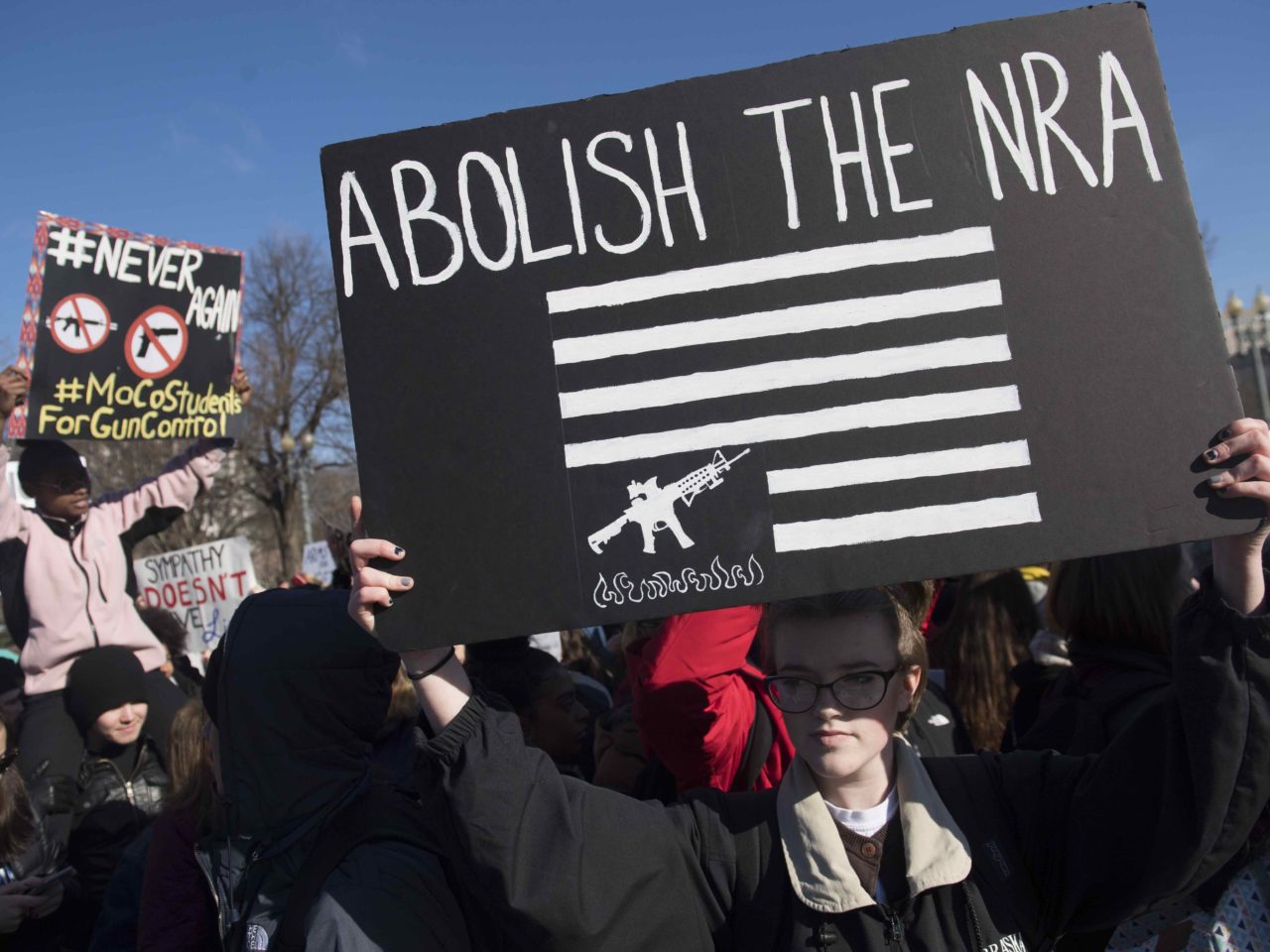 Organizers are pulling a sly bait-and-switch. At my daughter's school, for example, staff and the PTA organized a "peace and kindness assembly." The principal told parents, via e-mail: "There will be NO mention of school shootings, guns, or violence of any kind." But the PTA said: "Schools across the country and state are supporting their students as they show their support for greater gun control."
They minimize objections by selling "peace" to parents, then maximize impact by pushing "gun control" in the media.
Lie #4: The "walkout" is non-partisan
(Saul Loeb / AFP / Getty)
The groups involved in organizing the walkout are all left-wing and Democrat-aligned.
Few, if any, schools are bothering to provide an alternative point of view about the importance of the Second Amendment, or about arming qualified teachers and staff to intercept and deter possible attackers.
Lie #5: If you oppose the "walkout," you support violence against children.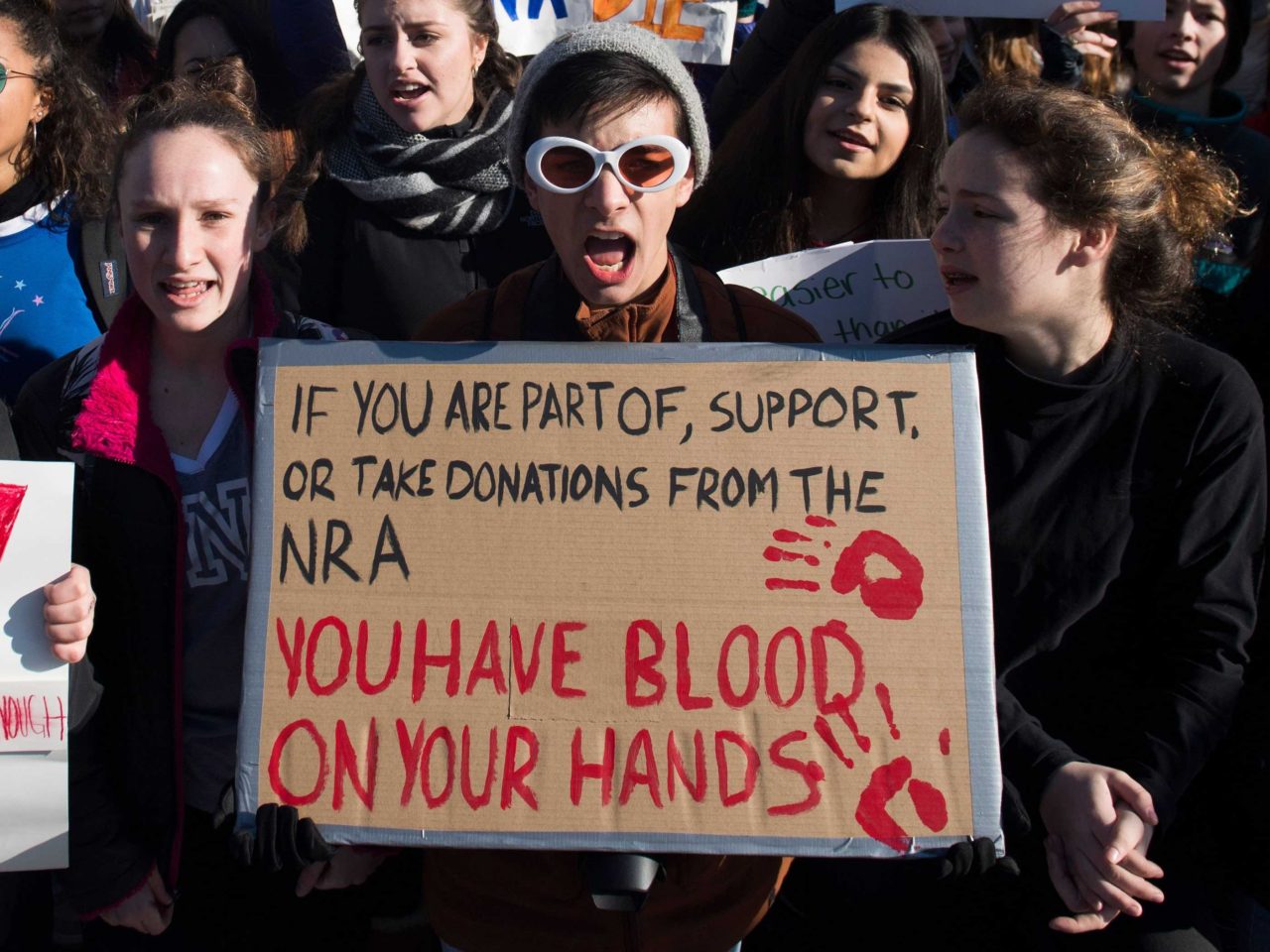 This is the most pernicious lie of all, and real message of the protests. The goal of the "walkout" — aside from mobilizing Democrats against gun-clinging Republicans in a midterm election year — is to shame Second Amendment supporters into silence and conformity.
It amounts to exploiting our children, as well as those 17 deaths in Florida, for political purposes.
Joel B. Pollak is Senior Editor-at-Large at Breitbart News.