Antifa Isn't a 'Hate group,' Southern Poverty Law Center Claims
By Valerie Richardson – The Washington Times – Saturday, December 2, 2017
You can find conservative policy centers like the Family Research Council on the Southern Poverty Law Center's "hate map," but not the violent left-wing extremist group antifa.
Why not? Antifa's radical activists are known for beating up those they view as "fascists," but according to SPLC president Richard Cohen, antifa doesn't actually espouse hate.
"If you are familiar with our work, we write about antifa often," Mr. Cohen said in his Thursday testimony before the House Homeland Security Committee. "We condemn their tactics — I've said so publicly and we do so always — but antifa is not a group that vilifies people on the basis of race, ethnicity, religion and the like."
Mr. Cohen came to testify on domestic terrorism but wound up tangling with House Republicans over the SLPC's extensive offshore financial holdings, its relationship with Google in creating a "hate news index," and the politics behind its "hate map."
Rep. Scott Perry, Pennsylvania Republican, blasted the SPLC for failing to include antifa, saying it "reduces your credibility," and accused the group of picking and choosing its targets based not on empirical data but "only your opinion."
"So you're okay with antifa as long as they don't say things that you don't agree with, but it's okay if they hit people on the head with a bike lock or set things on fire or riot and flout the law by wearing face masks and incite riots—you're okay with that?" asked Mr. Perry.
Said Mr. Cohen: "We condemn groups like antifa, we write about them often. We don't list them as hate groups."
As for the FRC, which spars with its ideological foes verbally but not physically, Mr. Cohen said it was listed because it "relentlessly vilifies" the LGBT community.
"Our listing of hate groups doesn't necessarily mean that they engage in violence, although we think that the anti-LGBT propaganda is one of the factors that makes the LGBT community in our country the most likely to be victimized by hate crimes," he said.
The SPLC has been widely condemned on the right as a left-wing attack machine, but Mr. Cohen said that among the 917 groups on the "hate map" are leftist organizations like the New Black Panther Party and the Nation of Islam.
Mr. Perry asked him why the map doesn't list Students for Justice in Palestine, saying it has advocated for violence against Jews.
"I don't know about that particular group," Mr. Cohen said, adding, "We try to call hate as we see it. We limit our list not by left versus right but by groups that vilify others for factors such as race, ethnicity, sexual orientation, religion or the like."
Despite the criticism, the SPLC has seen its stock rise in the aftermath of the August white-supremacist rally in Charlottesville, Virginia, which resulted in three deaths, collecting millions from Hollywood and Silicon Valley donors and partnering with Google and ProPublica to create a database of "hate incidents."
Mr. Cohen said he has urged Google to do more by modifying its search engine to downplay "hate groups."
"What we try to get Google to do is not prioritize hate groups," said Mr. Cohen.
He cited the example of mass murderer Dylann Roof, who found racist websites when he searched "black on white crime," and later shot and killed nine black parishioners in the 2015 church massacre in Charleston, South Carolina.
"So we're trying to say to Google, your algorithm is flawed or easily manipulated," Mr. Cohen said.
While he cited the influence of racist websites in motivating Roof, Mr. Cohen denied any responsibility for the 2012 attack on the Family Research Council, in which Floyd Lee Corkins shot and wounded a security guard after being inspired by anti-FRC posts on the SPLC website.
"We're no more responsible for what Mr. Corkins did based on reading our website than Martin Scorsese is for what John Hinckley did," Mr. Cohen said, referring to the 1976 movie "Taxi Driver," which inspired Hinckley to make an attempt on President Ronald Reagan's life.
Mr. Perry asked how the SPLC could disavow blame for Corkins while holding others culpable for Roof, calling the discrepancy a "breathtaking double standard."
Rep. Clay Higgins, Louisiana Republican, questioned Mr. Cohen over why the SPLC would need to deposit millions in offshore accounts, given its status as a non-profit, tax-exempt entity.
The SPLC has invested nearly 20 percent, or $69 million, of its $320 million endowment in offshore equity funds and other investments, according to its 2016 annual report.
"I think there's been some confusion in the press about this," Mr. Cohen said. "It's common for nonprofit organizations including universities and big foundations to have money in offshore accounts. It avoids two things: certain kinds of filings and unrelated business income tax."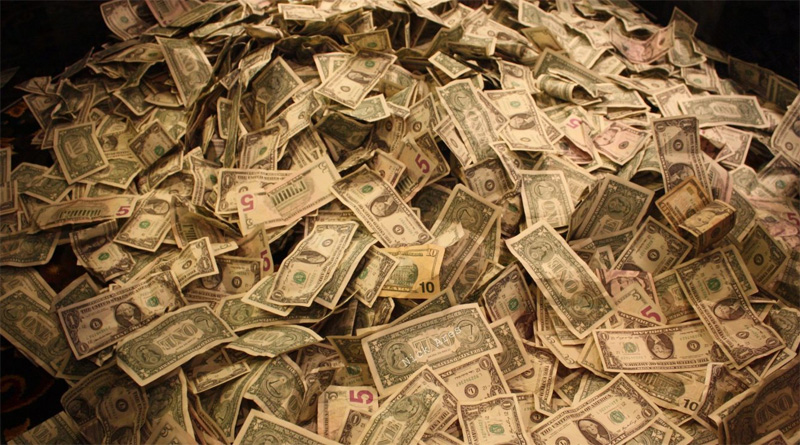 He testified that President Trump's campaign "energized the white supremacist movement," and that the number of registered users on the white-supremacist website Stormfront more than doubled from 140,000 in 2008 to 330,000 in 2017.
Rep. Thomas Garrett, Virginia Republican, pointed out that most of the growth took place during the Obama administration, as did a sharp uptick in the number of black-separatist groups on the SPLC's "hatewatch" list.
"Again, this isn't President Obama's fault. It's not, is it? I mean, I don't think it is," Mr. Garrett said, adding, "If someone were to say that the prevalence of these groups is because of the rhetoric of one individual, that would be oversimplifying the problem, would it not?"
Replied Mr. Cohen: "Depending on the individual."
Mr. Garrett noted that SPLC's leaders donate almost exclusively to Democrats, and that the Alabama-based organization partners with liberal advocacy groups like Media Matters for America.
"I respect what you do. I'm concerned with how you're doing it," said Mr. Garrett.
He said it "troubles those to see an entity that has essentially been de facto made responsible for determining what is and isn't hate that skews almost exclusively as do their collaborators in a particular direction."
That the SPLC's leadership tilts to the left should come as no surprise, said Mr. Cohen.
"The liberal tradition is an inclusive one," said Mr. Cohen. "Hate is the opposite of that liberal tradition of inclusivity. So it's not surprising to me that people at the SPLC, people at other inclusive organizations tend to give money to liberal organizations. It seems obvious to me."