By Sid Secular & Earl Holt
In late May, President Trump held a "roundtable" at the White House to discuss problems created by sanctuary cities that confound America's efforts to combat illegal immigration: He invited a number of local California public officials to participate.
Among others, the Sheriff of Fresno County cited many difficulties facing law enforcement caused by sanctuary cities that frequently harbor dangerous and criminal illegals, such as MS 13 gang-members. In reply, President Trump stated: "You wouldn't believe how bad these people are. These aren't people, these are animals…"
The Pharisees of the Corrupt Leftist Media and their political whores in the "Democrat" Party immediately pounced on Mr. Trump for his remarks, which were intentionally and dishonestly mischaracterized as applying to ALL immigrants. In fact, they clearly applied only to MS 13 gang members.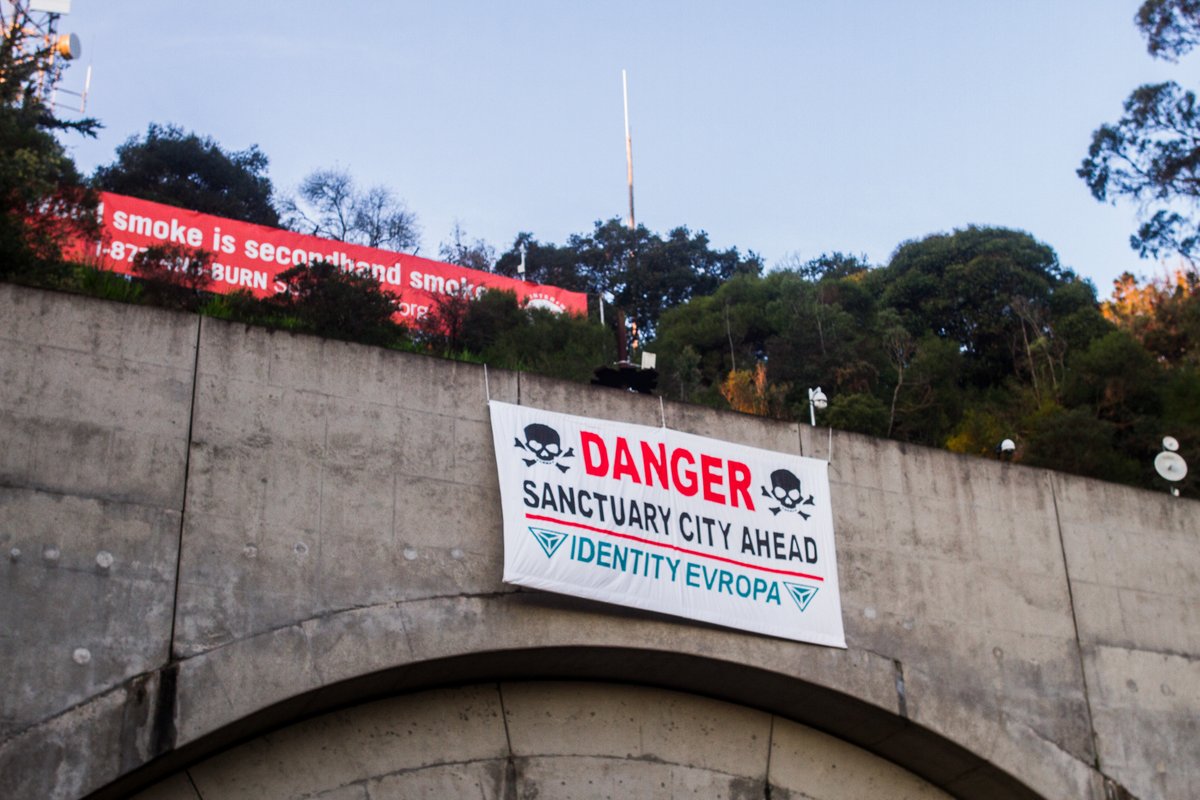 It is nothing out of the ordinary for the Corrupt Leftist Media to lie about President Trump or mischaracterize his remarks, just as there is nothing unusual in the Corrupt Leftist Media defending the indefensible, such as their efforts to hide the violence and savagery of MS 13 gang members.
Just as the Corrupt Leftist Media has traditionally censored incidents of black-on-white violent crime — in order to obscure the violent nature of many blacks — they now intentionally censor the violent and savage nature of MS 13 gang-members.
The Pharisees of the left are so invested in open borders and the prospect of a surge of new "Democrat" voters offered by Third World immigration, they will go to almost any lengths to hide and obscure its costs and consequences. This is even true of its threat to public safety, as President Trump implied with his comment.
MS 13 UNFILTERED
On April 4, 2018 the Center For Immigration Studies released a report titled "MS-13 Gang Gaining Members By Recruiting Illegal Immigrants." It listed 506 cases of violent criminal acts by MS-13 gang-members between 2012 and early 2018.
Members of the MS 13 gang residing in the United States are renowned for using machetes instead of guns: They believe the violent crimes they commit with machetes will carry milder sentences than those involving firearms, since, Federal and state laws prohibit illegal immigrants from possessing firearms.
In 2017, MS-13 gang members used an unknown pretext to lure an unidentified man to a park near Washington, D.C. They stabbed the victim 100 times, decapitated him, cut his heart out, and then buried the body. 19-year-old Miguel Lopez-Abrego was arrested and charged with the murder.
Two illegal aliens and MS-13 gang members in Houston – 22 year-old Miguel Alvarez-Flores and 18 year-old Diego Hernandez-Rivera — were charged by police in 2017 with kidnapping, torturing and shooting to death a teenage girl who had insulted their satanic rituals.
In Lynchburg, Virginia Police charged three MS-13 gang members with the murder of 17-year-old Raymond Wood in 2017. His killers mutilated their victim by stabbing him 16 times, ran over him with a vehicle, and chopped off his hands.
Police in Nassau County, New York have charged two MS 13 gang-members with Second Degree Murder — 18 year-old Hector Lazo and 23 year-old Pedro Rivera — for the 2017 execution of a 37 year-old man who was shot in the back and head while merely walking in Hempstead, NY.
Police have linked the MS-13 gang to a string of 11 murders in Long Island, New York in 2017. Four of the victims range in age from 16 to 20, and were murdered the same night by gang-members who attacked and mutilated them with machetes.
Police in Long Island also arrested three MS-13 gang members for the attempted murder of a 19-year rival gang-member, who was slashed in the stomach with a machete and shot. He remains a paraplegic.
Houston Police believe the murder of 25 year-old Marita Lopez was committed by her boyfriend, 26 year-old Carlos Gonzalez, an MS 13 member. She was found dead in a bedroom closet with gunshot wounds to the chest and head in 2017.
Even the females are often violent and savage: Police claim 17 year-old MS-13 affiliate Venus Romero Iraheta tortured and stabbed a 15-year-old girl in 2017 because Iraheta suspected the victim had dated her boyfriend, another MS-13 gang member. Gang members videotaped the killing, leading to their arrest.
It shouldn't surprise anyone that the Corrupt Leftist Media would attempt to defend the "honor" of MS 13 gang-members: After all, it routinely comes to the defense of black cop-killers, illegal aliens, prostitutes like "Stormy" Daniels, rapists like Bill Clinton, organized crime figures like Hillary Clinton, fake news and its purveyors, and communists like Barack Hussein Obama.
It may be the case that the Corrupt Leftist Media jumps to the defense of MS 13 members because they are no worse than the many other public enemies it defends. In any event, I'll leave it to readers to judge who characterized MS 13 gang-members more accurately, President Trump who called them "animals," or the Corrupt Leftist Media that defended them.